bicycle-safe track

BVB Basel
Crossing tram tracks can be an insurmountable obstacle for cyclists and people with disabilities. The transition from cycle and footpaths to railways repeatedly forces urban planners to make compromises in terms of traffic management in order to avoid accidents. Basel's public transport companies are no exception.
The challenge in this project
All cyclists feel a bit uneasy when crossing tracks – according to a study conducted by Bern Hospital between 2012 and 2017, 10% of all accidents in Switzerland are caused by wheels stuck in tracks.
Basler Verkehrsbetriebe (BVB) currently has around 77 stops where the tracks are so close to the pavement that cyclists run the risk of getting stuck in the tracks.
VeloGleis from SEALABLE is a metal construction with a core made using an extruded elastomer profile. This profile fills out the open space in the track to ensure cyclists and pedestrians, e.g. those wearing high heels, can cross over safely.
Derailment protection with additional space for foreign bodies (e.g. stones)
Durability – test route demonstrates no impairment in function or safety after more than 350,000 tram crossings
Protects cyclists by preventing wheels from getting stuck in tracks
Minimises the risk of slipping on the track in wet weather
Excellent protection for pedestrians, as the system prevents feet from becoming stuck and twisting in the groove
Greater citizen satisfaction thanks to a reduction in accidents
It's great. You can ride over it and barely notice a thing. You can easily brake on it.
Philipp Schoch from Pro Velo Basel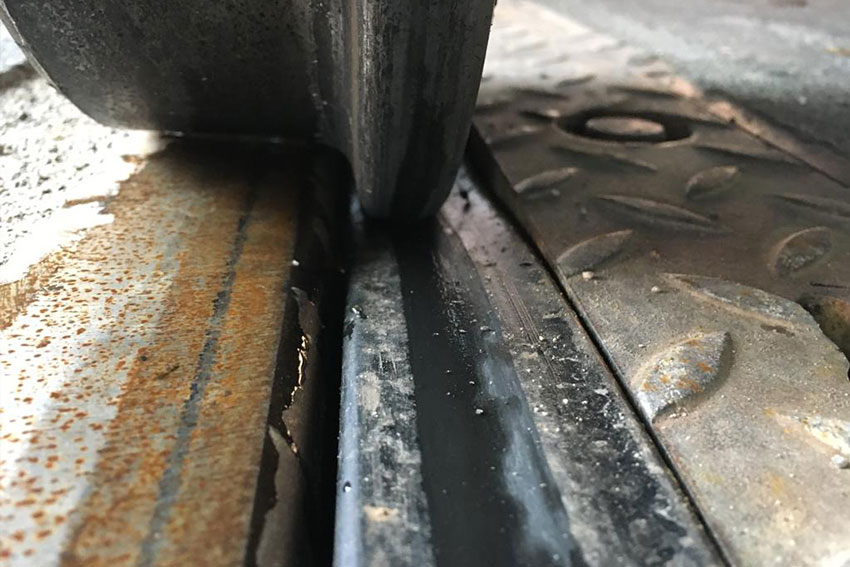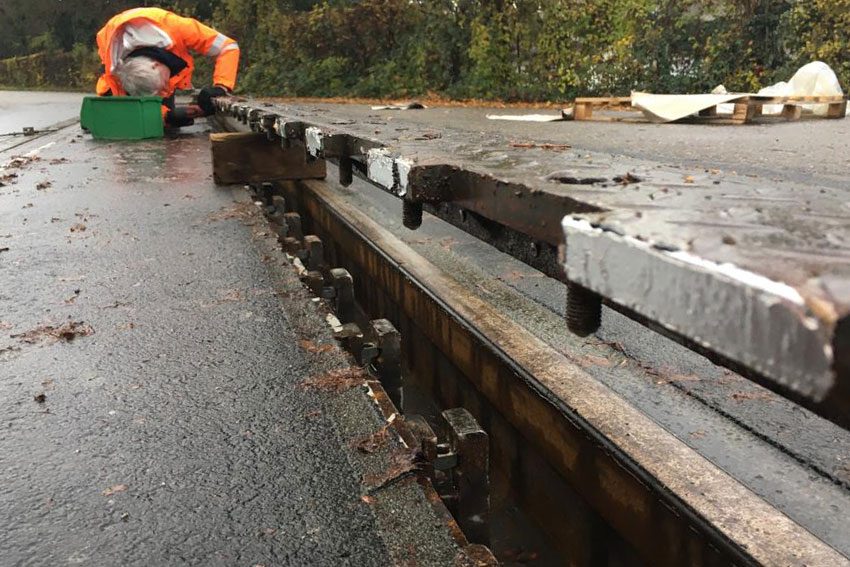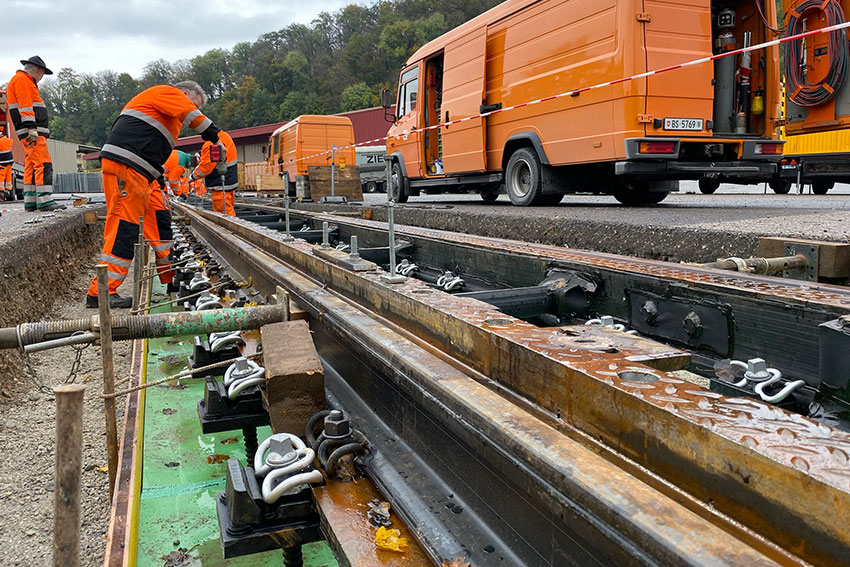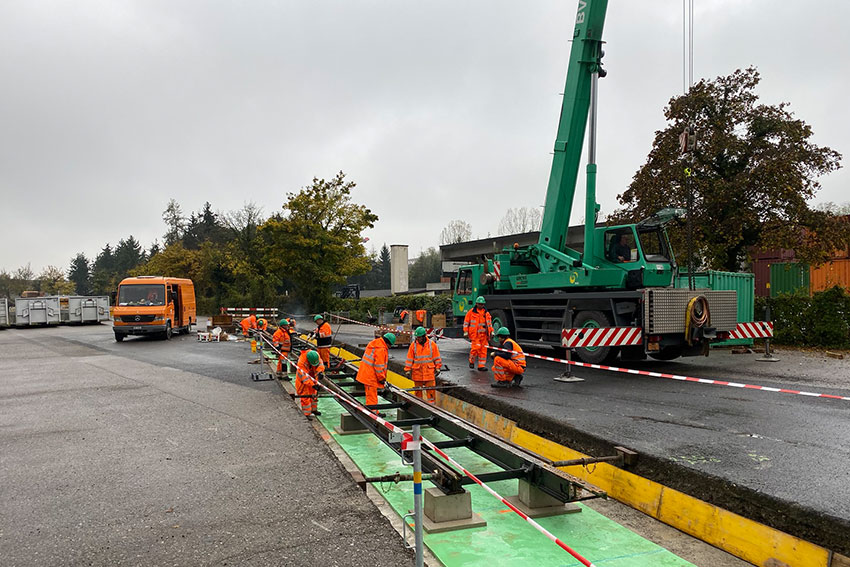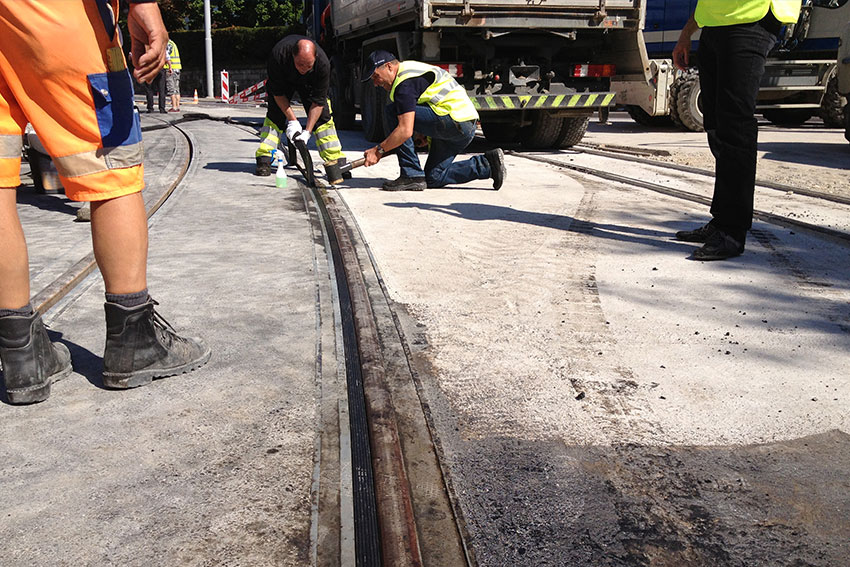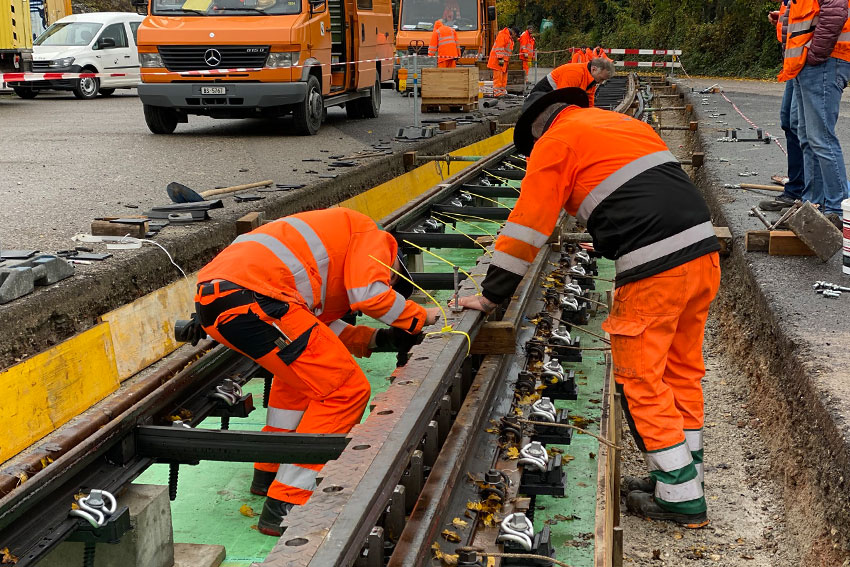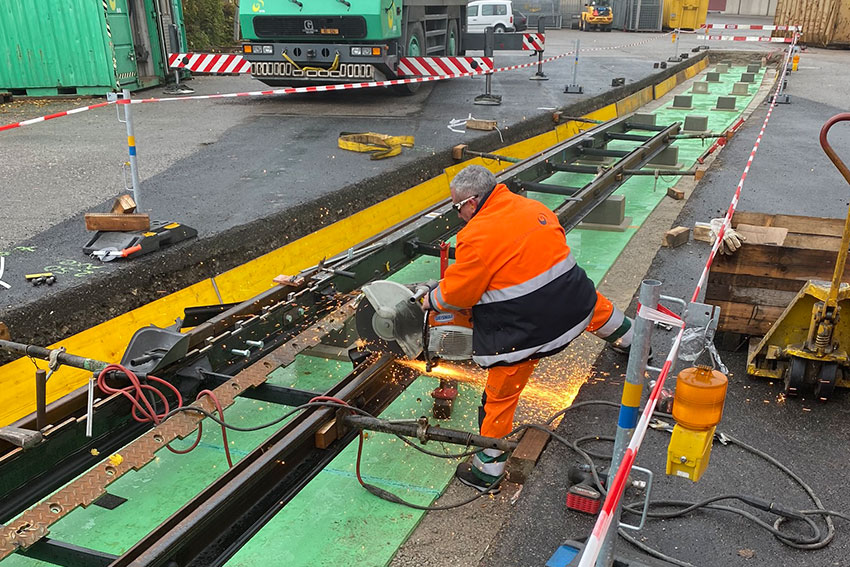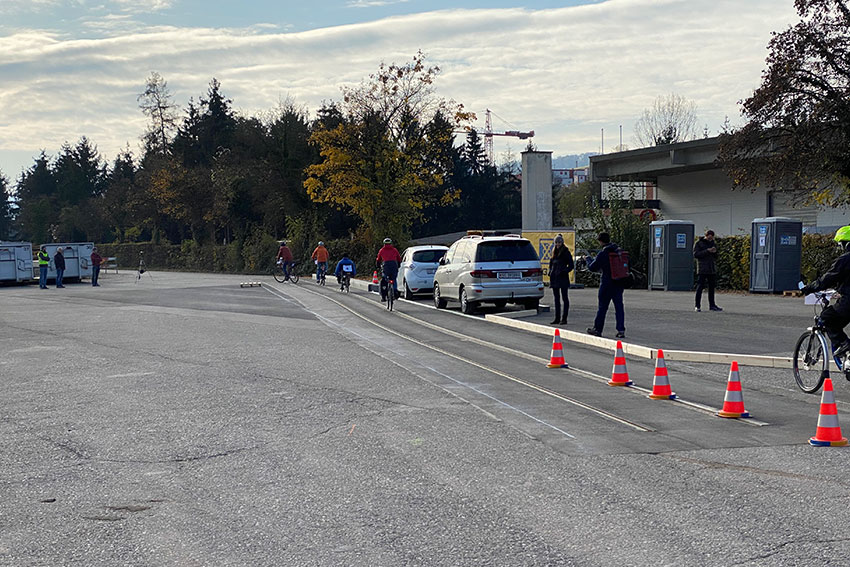 CALCULATIONS TESTS LABORATORY

ON-SITE-SERVICE
Tino Garbe
Research & Development Track Superstructure
+49 171 3145 754
Alexander Moog
Application Engineer Track Superstructure
+49 171 1929 291