Tunnelling

| Sealing solutions
for machine tunnel construction
In tunnel construction, construction projects are subject to a very high degree of complexity. Heterogeneous soil conditions, different rock types or high-water pressure are circumstances that place high demands on the material used and the machines to be used. To always meet customer needs and to be able to offer the best possible sealing solutions, we constantly advance the further development of our products and thus regularly set standards for new developments.
Types of segment seals at a glance
It all started with the glued-in gaskets more than 50 years ago. This was followed by anchored or cast-in sealing profiles developed by our company in 1990. In addition to the classic mono compression seals, there are now also various combinations with hydrophilic swelling materials or fiber anchored gaskets for even more effective performance of our products.
GLUED-IN SEALING PROFILES
Glued sealing profiles are one of the classics among gaskets in tunnel construction, which find flexible use in already precast segments.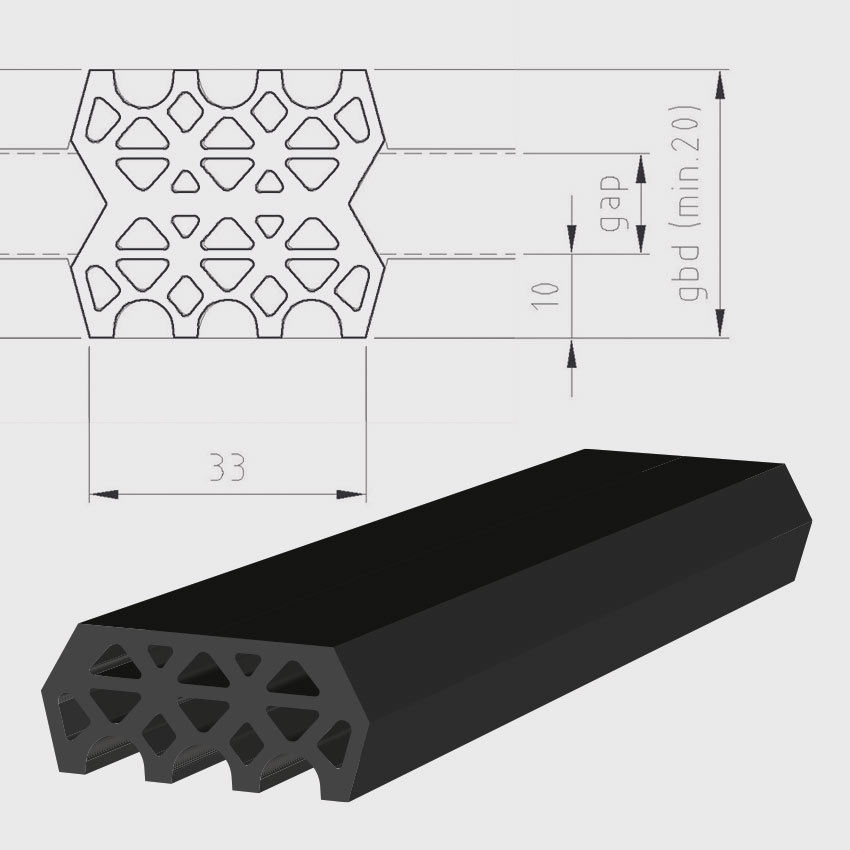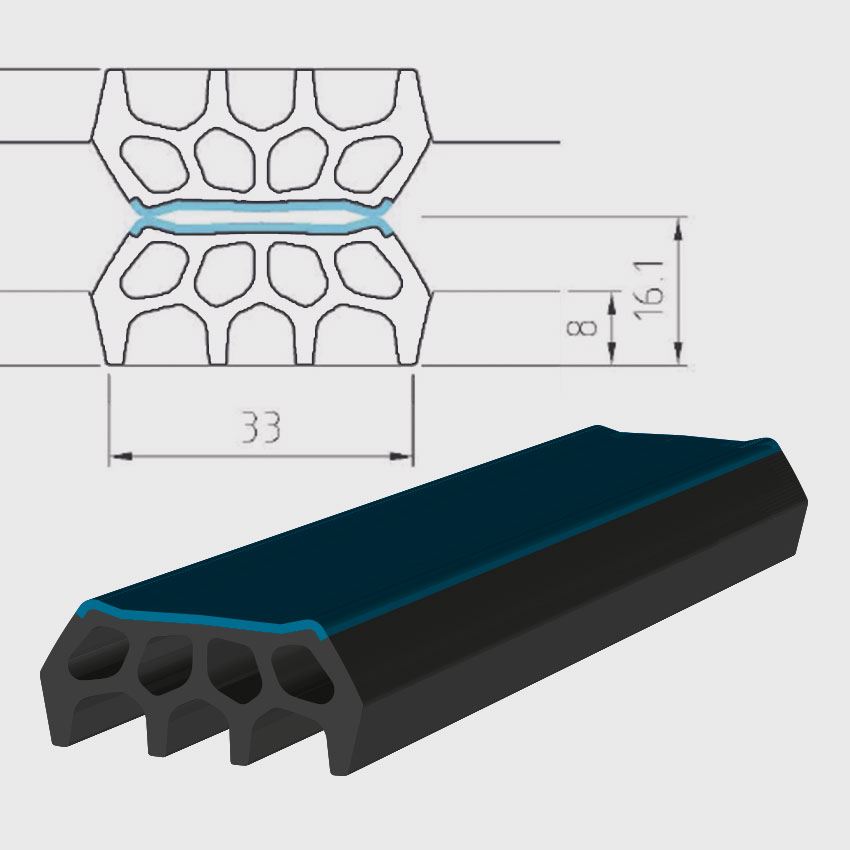 COEX SEALING PROFILES
Due to a water-absorbing layer on the surface of the gasket, the COEX gasket expands when it comes into contact with water, which ensures a perfect fit to the environment.
ANCHORED SEALING PROFILES
Anchored sealing profiles are fixed in the segment with the help of feets during the production of the concrete segments.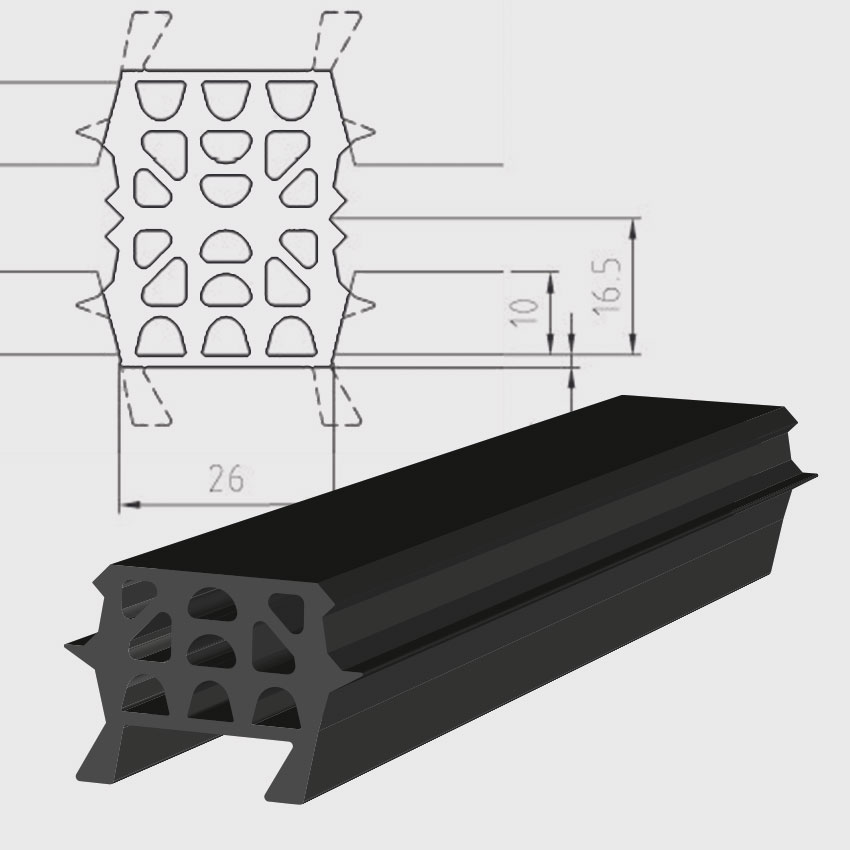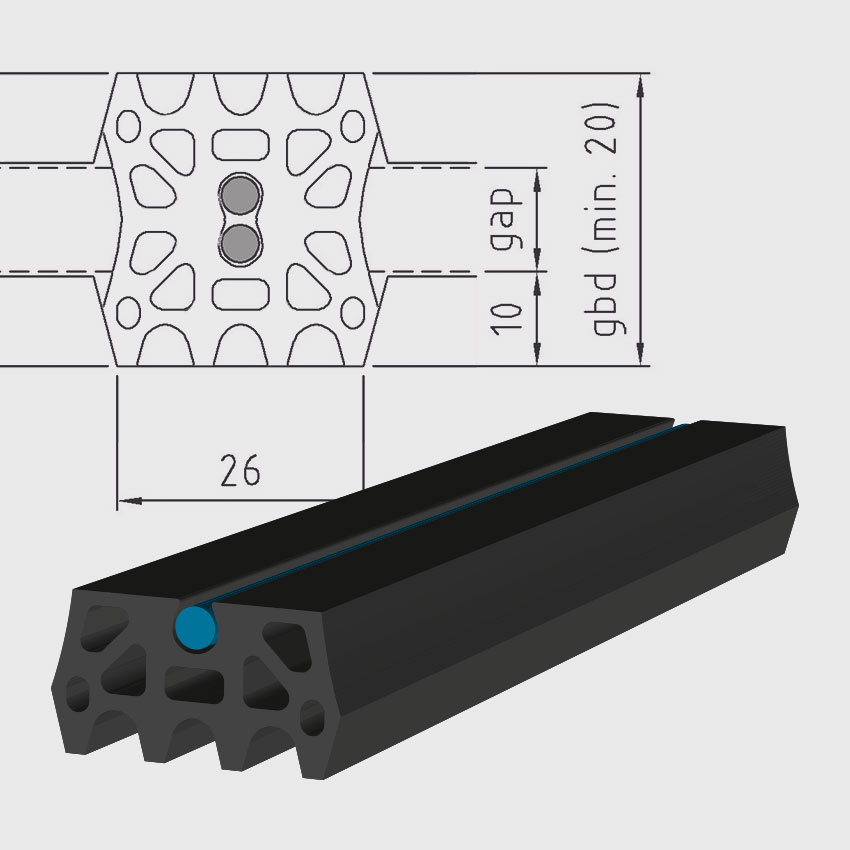 SEALING PROFILES WITH BLACKSWELL
This type of gasket incorporates an innovative combination of a compression gasket and a water-absorbing rubber cord, which increases the tightness of the profile.
Fiber anchored tunnel gaskets
Customer requirements for sealing in mechanised tunnelling have increased enormously in recent years, both in terms of material and compounds as well as the degree of individualisation and cost input. In this way, we strive to take customer wishes into account and incorporate them into the development of our products.
The fiber-anchored sealing profiles are the latest development in the field of tunnel sealing. The many small fibres at the bottom of the profile result in a significantly better fastening in the concrete segment.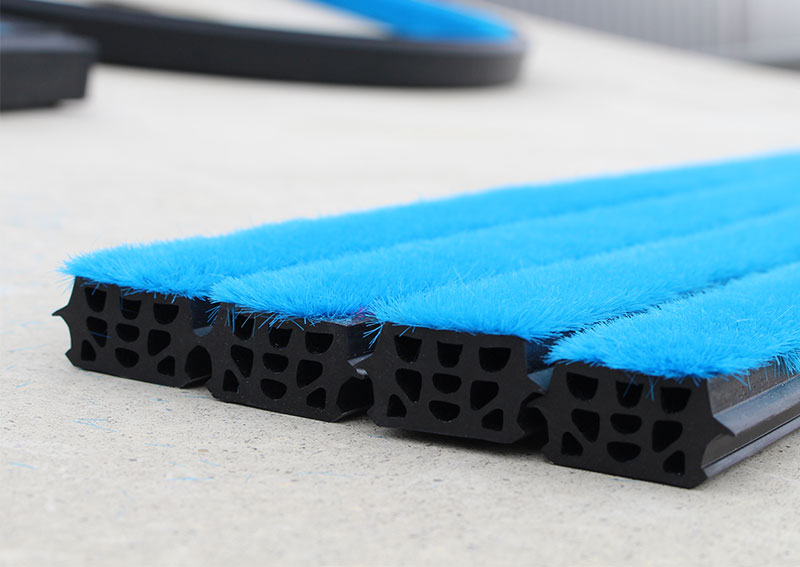 "SEALABLE tunnel gaskets have a high degree of flexibility in geometry: the material properties meet the highest requirements in terms of long-term relaxation, which ensures the tightness of a construction throughout its entire service life."
Andreas Artus, Head of Process Engineering
Without a perfectly fitting corner, even the best seal is only half as good. Each segment in the segment ring has its own individual corner angle and, above all, the K-brick must be integrated at the end for a perfect fit. Our profiles are joined by a special process, injection moulding, to form a finished, closed sealing frame. The connecting link is the so-called "Performance Corner", which not only has a variable corner length and different degrees of hardness, but also the opening angle as well as the twisting angle can be individually adjusted.