Bio Rubber

I create sustainable EPDM with sugar cane
Sugar cane sweetens the CO2 balance of segment gaskets
In addition to the increasing technical challenges, the reduction of CO2 is an even more important topic in the construction industry. Saving concrete in the segment design is only one way to reduce CO2 emissions during the excavation of a tunnel project. The constant tightening of emission protection limits and the growing demand for sustainable products also require new, innovative materials and combinations in the production of sealing solutions for segments.
SEALABLE has set itself the task of developing a sustainable sealing profile to counteract emissions. With an environmentally friendly EPDM rubber as an alternative component in the sealing profile, it is possible to significantly improve the CO2 balance.
Sugar cane instead of crude oil - the sustainable difference
The special feature of the new rubber compound: instead of the usual fossil fuels, natural sugar cane is used as an alternative. EPDM (Ethylene-Propylene-Diene-(Monomer) rubber) is produced using ethylene and propylene. These are raw materials that are traditionally obtained from crude oil. With the new material, fossil fuels are not used for extraction and instead the bio-based ethylene is produced from sugar cane extract. The properties of the material remain the same, but the production is carried out using a sustainable and resource-saving method and is independent of fossil fuels.
An approx. 5km long tunnel section of the Paris Metro demands 2500 segment rings which are equipped with approx. 218,000 m of sealing profile. Almost 28.75 t of EPDM are used inside. Actual emission values indicate that 100 t of CO2 are imitated for the seals alone. For comparison: the per head emission of CO2 in Germany in 2018 was 10,4 t.
Conventional EPDM currently has a CO2 balance of 3.5 t per tons of rubber. Biobased EPDM with 0.6 t per tons of rubber is almost 6 times lower than this value. This significantly reduces the CO2 footprint of our segment seals and therefore as well for the project it is used for.
"All previous advantages, whether physical properties such as relaxation, tightness and long-term relaxation or the easy handling of our profiles, remain unchanged."
All our products are produced with 100% green electricity and consist of REACH-compliant ingredients.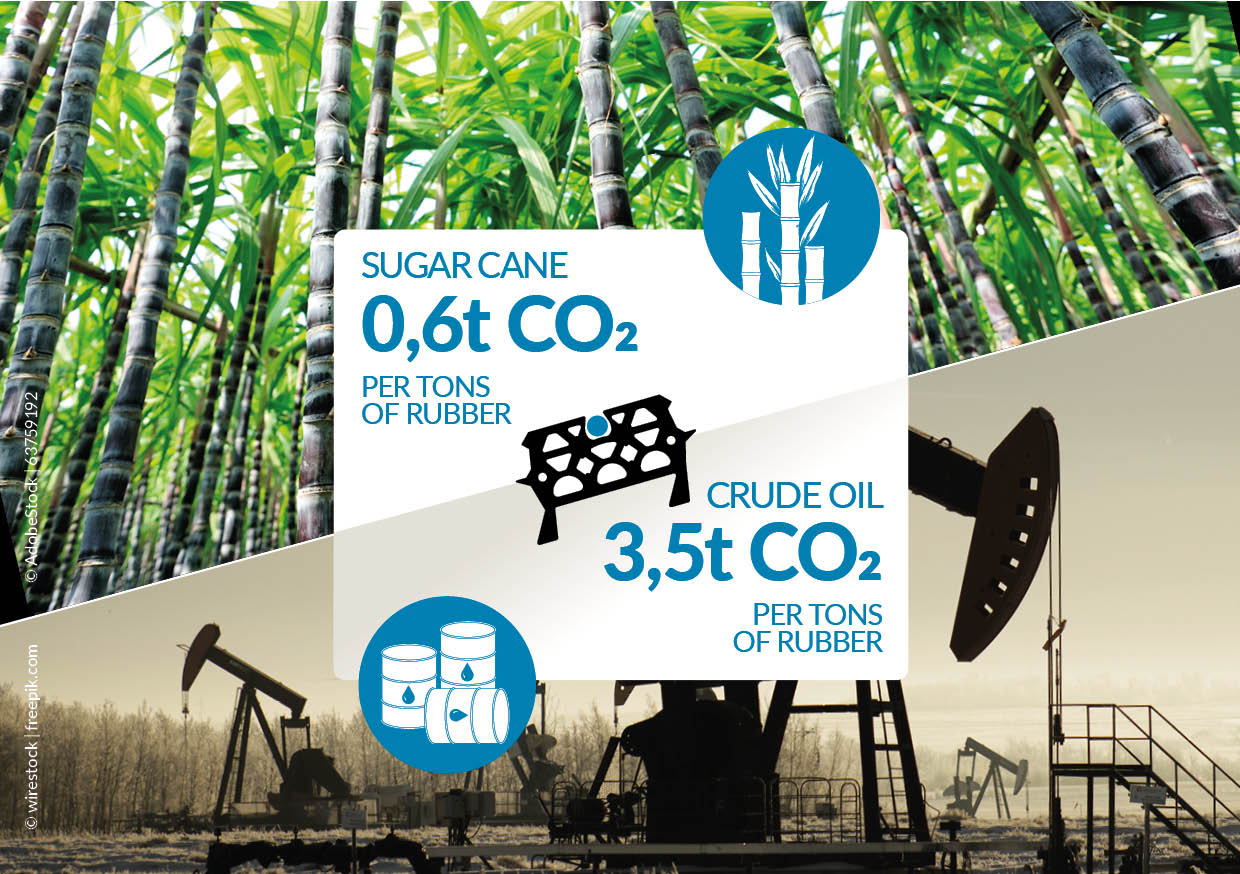 Health as well as sustainability are equally important at SEALABLE and an essential pillar of our value-based company philosophy.
Matthias Orth, Managing Partner
What does REACH mean?
It is a chemicals regulation for the registration, evaluation, authorisation and restriction of chemical substances and requires the registration of all chemical substances. The regulation serves to protect human health and the environment from the risks that can be caused by chemicals. It is important to us that we do not wait until it becomes legally necessary to work with REACH-compliant substances. For example, all profiles in tunnel construction are already nitrosamine-free and our adhesives are toluene-free.